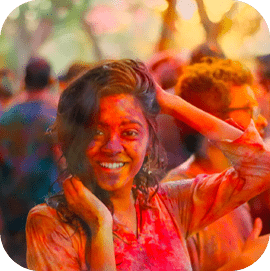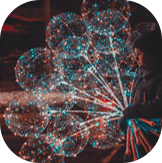 This is our story, please give us an eventful of yours
Xamp was born (

pronounced Z-AMP, but we like the X factor

) abroad and created at home
Xamp was born abroad when I didn't get stamped during a crossover day trip of planned fun from Sweden to Denmark. While the global citizen side of me wanted to applaud the Danish Velkommen, the experience collector side of me wanted that Kingdom of the Danes passport stamp. You see, I love everything about filling my passport pages from planning the next country visit to the cha-chunk sound of the stamp inking upon arrival. I'm pained when I have to renew my passport and temporarily surrender my scrapbook of country memories.
I returned home (I did eventually get that Danish stamp) and put my passport in its safe place next to my shoebox collection of event tickets and my stash of lanyards compiled from years of attending and working in the live events industry. As I glanced at my stuffed and random assortment of event momentos, I promised myself that I would organize them soon.
The organizing never happened, but the Thomas Fire in California did and like confetti closing out a Cirque du Soleil show, event tokens of ash floated across the sky while our neighborhood and my momentos burned. Rising out of those same ashes, is Xamp, a platform designed to create a seamless, authenticated way for live event junkies to collect experience stamps (XAMP) from all the events they attend from Concerts, to Theme Parks to Sporting Events to National Parks, UNESCO sites and more.
Xamp provides a way for you to blend your physical and digital event life so that you never miss an opportunity to make and keep a memory. With the recent and screeching halt to live events due to the COVID crisis, we have decided to first launch our line of event related merchandise Admit One benefitting impacted members of the event industry and Xamped, our newsletter providing the latest news and happenings within the live event industry.
Please strike up a conversation with us, check-out Admit One and stay tuned for the launch of the Xamp App, your Passport to Experience.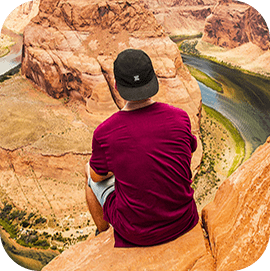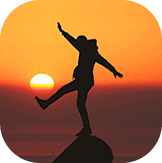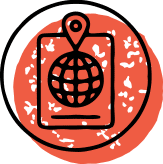 About the Founder
Jen Mojo is a lifetime experience creator. From starting a birthday party business with a friend as a child to working as an experiential marketer for Fortune 500 brands, she believes nothing is more exciting than the moment the lights go down and the curtains go up.
After founding Paper Dolls, a coworking collective for female entrepreneurs, she decided to return to her event roots and focus on helping grow a community of those who support living life LIVE™. Jen holds an MBA from the University of Washington and is a frequent university guest lecturer. She lives in Ventura, CA and spends her time collecting event ticket stubs and her most precious moments with her husband, 2 sons and pet posse.
Follow us on Social Media