National parks begin to reopen to eager crowds: Here's everything you need to know to plan a trip
This article was reposted from The Points Guy for the interest of our audience, click here to read the article on their website.  

Melanie Lieberman
This post contains references to products from one or more of our advertisers. We may receive compensation when you click on links to those products. Terms apply to the offers listed on this page. For an explanation of our Advertising Policy, visit this page.
Following months of closures, lockdowns and relative solitude, destinations around the world are beginning to show signs of a slow reemergence. Among them? Our country's national and state parks.
Visit TPG's guide to all coronavirus news and updates.
The National Park Service, according to the Associated Press, is testing public access at a handful of major parks. Acting Park Service Director David Vela told the AP that travelers should expect "a different normal" — and manage expectations accordingly. Park visitors need to know that some areas and facilities may not be accessible.
Closed since March 24, the most popular national park in the country, Great Smoky Mountains National Park, reopened many roads and trails on May 9 — and its popularity hasn't waned. Travelers flocked to the park on Mother's Day weekend in cars from at least two dozen states, according to the Associated Press. A park spokesperson, Dana Soehn, described a scene of crowded parking lots; visitors breezing past barricades without personal protective equipment to still-closed areas and teeming trails.
"It seemed like people were not respecting our suggestion that they avoid crowded areas," Soehn told the AP. They can push the social distancing message, but Soehn said park rangers won't be policing visitors.
Related: How to stay near a national park using points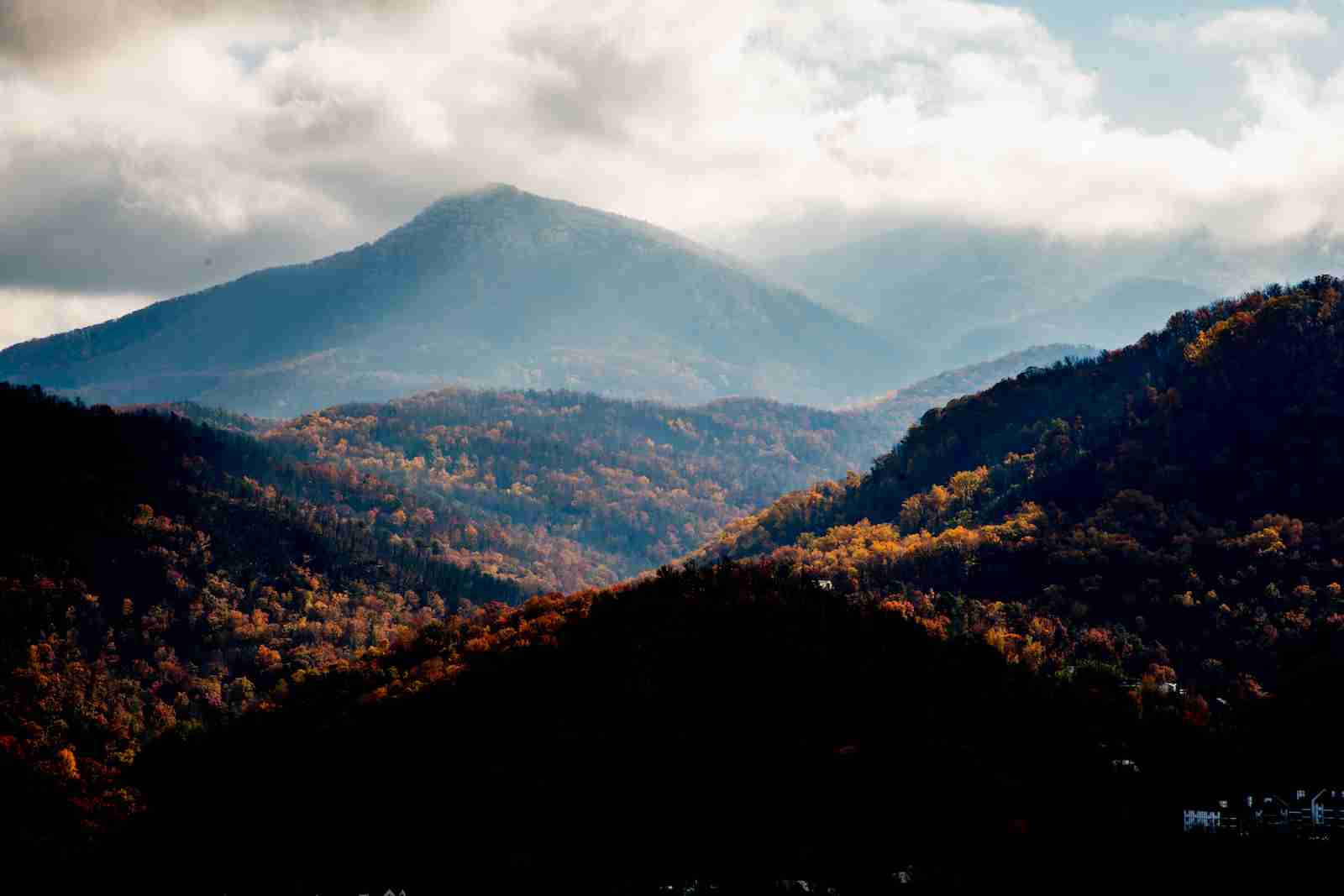 Great Smoky Mountains National Park. (Photo by Patrick Gorski/NurPhoto/Getty Images)
Related: 19 national parks every traveler needs to see at least once
The popularity of parks this season is more than just anecdotal. Travelers said they'd feel most comfortable traveling to a state or national park this year (nearly 44%), according to a new TPG special report. In addition to the promise of wide-open spaces, parklands across the nation will also simply reopen faster than other attractions, such as theme parks.
Beyond the mist-shrouded mountains crossing Tennessee and North Carolina, other major parks are taking steps toward reopening. Grand Canyon National Park and Yellowstone National Park are the latest to reveal their phased reopening plans. Many, however, remain closed. Here's what to expect at 17 of the country's most popular national parks.
For more TPG news delivered each morning to your inbox, sign up for our daily newsletter.
Great Smoky Mountains National Park
Great Smoky Mountains National Park began a phased reopening, starting with primary roads and trails, on May 9. Beginning Saturday, May 9, 2020, the Blue Ridge Parkway reopened gates providing motor vehicle access to the southernmost 14 miles of the park, from Milepost 454 – 469, in coordination with the Qualla Boundary and Great Smoky Mountains National Park.
Increased access to the historic Blue Ridge Parkway is also opening in phases, too. In coordination with the Great Smoky Mountains National Park reopening, access to the southernmost 14 miles opened on May 9. Since then, some of the most popular areas along the parkway in North Carolina have also reopened.
Related: Guide to choosing the best Pigeon Forge cabin rental
Bryce Canyon National Park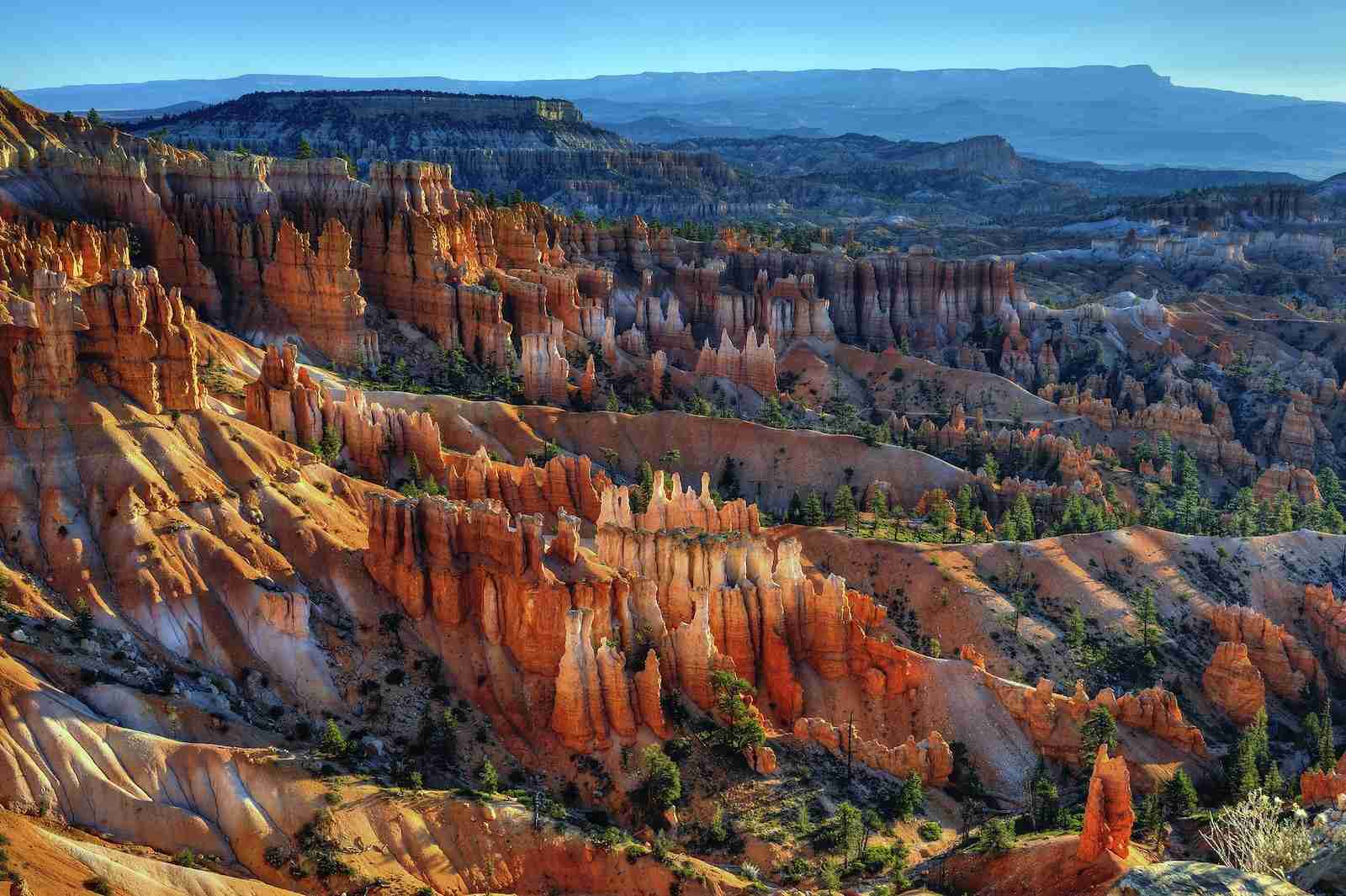 Bryce Canyon National Park. (Photo by Brent Clark Photography/Getty Images)
Utah's Bryce Canyon National Park has also already begun the reopening process. As of May 21, the main park road and all viewpoints are open, as are many popular trails in the Bryce Amphitheater area. Guided horseback rides have resumed, and the visitor center and bookstore have reopened from 8 a.m. to 6 p.m. Park entrance fees and passes are also being collected at this time. Backcountry trails and permits for backcountry camping will reopen by July 1.
Zion National Park
About 80 miles away from Bryce Canyon, Utah's most popular national park, Zion, opened with "limited operations" on Wednesday, May 13. Approximately 10 trails will be open to visitors by May 22, as well as Zion Lodge, the Watchman Campground and horse trail rides. Visitor centers and campgrounds, the museum, the chain section of Angels Landing and Kolob Canyons remain closed. Climbing, canyoneering, overnight backpacking and areas requiring permits are also still off-limits. Parking frequently fills up on Zion Canyon Scenic Drive by the late morning, so travelers should be prepared to wait for access.
Thursday at 11:30 AM –
Parking is full on the Zion Canyon Scenic Drive. The Scenic Drive is closed until space becomes available.
Parking and information is available at the Zion Canyon Visitor Center.
— Zion National Park (@ZionNPS) May 21, 2020
Arches and Canyonlands National Parks
This week, park officials said "increased recreational access" would begin on May 29. Unlike Zion, nearly all park roads, restrooms and trails will open. Backcountry, canyoneering and climbing permits will be available for use just one day later, on May 30. What will remain closed? Visitors centers, park stores, the Fiery Furnace and backcountry camping at Arches, the Devils Garden campground at Arches and the Willow Flat and Needles campgrounds in Canyonlands.
Denali National Park
In Alaska, visitors can once again drive on sections of Denali Park Road. The Denali and Eielson visitor centers will tentatively reopen on July 1.
Everglades National Park
In Florida, sections of Everglades National Park began to reopen on May 4. "I am pleased that we can be part of our community's efforts to take incremental steps towards reopening," said the park's superintendent, Pedro Ramos, in a statement. "Our action to restore access to the park's main road and Flamingo provides additional opportunities for people to spread out a little more while practicing social distancing."
At this time, Royal Palm; Research Road; Long Pine Key picnic area and trails; West Lake; Guy Bradley trail; the Flamingo day-use area; and the Coastal Prairie trail have reopened. Canoe, kayak and skiff rentals are also available at Flamingo. Wilderness beach campsites, marine waters and select facilities are also open. Entry fees will continue to be waived, and all visitor centers are still closed.
Olympic National Park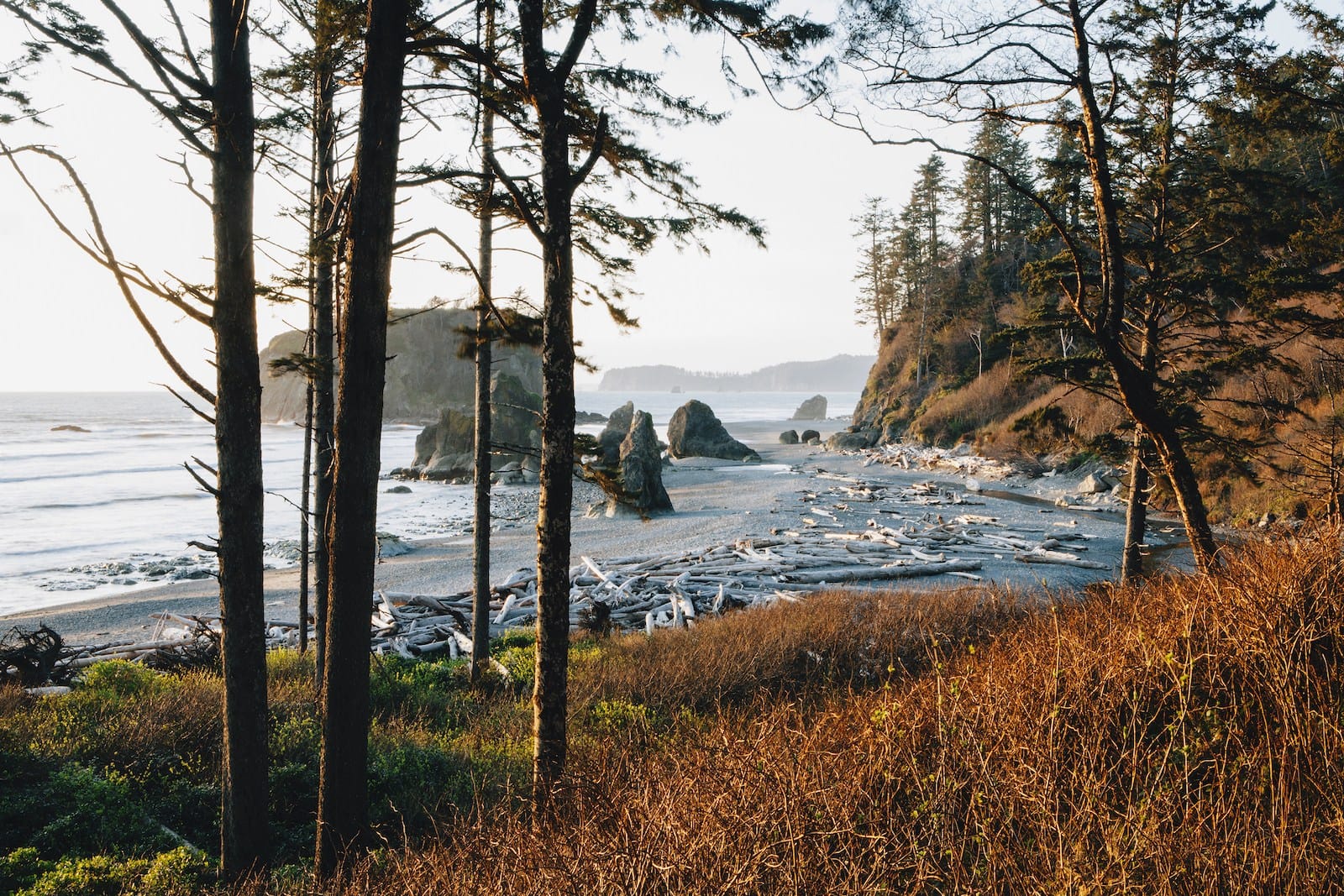 Olympic National Park. (Photo by Mint Images/Getty Images)
The Lake Crescent area is now open for day-use recreation, including the Barnes Point area, select picnic areas and the Storm King boat launch. At this time, all coastal areas of Olympic National Park remain closed, including trails, beaches and parking areas. Overnight camping, including wilderness camping, is still suspended until further notice.
Yellowstone National Park
Nearly two months after it closed, Yellowstone National Park began its three-phased reopening plan on May 18.
During the initial phase, only the South and East entrances in Wyoming will open, and visitors access will be limited to the park's lower loop, including Old Faithful, West Thumb and Grant Village. Facilities including restrooms, self-service gas stations, trails and boardwalks will be open in this area.
The three remaining entrances, located in Montana and Idaho, will remain closed until out-of-state travel restrictions are lifted in those states. "The park's goal is to open safely and conservatively, ensure we take the right actions to reduce risks to our employees and visitors, and help local economies begin to recover," said Yellowstone National Park superintendent Cam Sholly in a statement.
Xanterra Travel Collection, the primary operator of most hotels and campgrounds in the park, is planning on restarting operations on June 15, according to NBC Montana.
Grand Teton National Park
Grand Teton National Park in Wyoming also began its phased reopening on May 18. Travelers can expect primary road access, day-use hiking on seasonally available trails and access to fishing. Multiuse paths, select public restrooms and certain tours (biking and wildlife tours, for example) are also available to visitors.
What's still closed? Campgrounds, boating and floating, marinas, overnight lodges, concessions and visitor centers. Activities that require permits are also suspended.
Rocky Mountain National Park
Rocky Mountain National Park's phased reopening will begin on May 27. Very few details about what will be accessible have been officially announced, though a timed entry reservation system has been proposed, according to the Coloradoan.
This, said Park Superintendent Darla Sidles, could "help with congestion at trailheads" and "allow for more social distancing."
Shenandoah National Park
Shenandoah did not close to visitors until April 8 — and the park is still closed, including the Appalachian Trail and Skyline Drive. According to a local ABC affiliate, WHSV, the park will reopen in phases, though an official date has not yet been announced. Sally Hurlbert, a management specialist for the park, told WHSV the Skyline Drive and trails would likely open first for day use.
Acadia National Park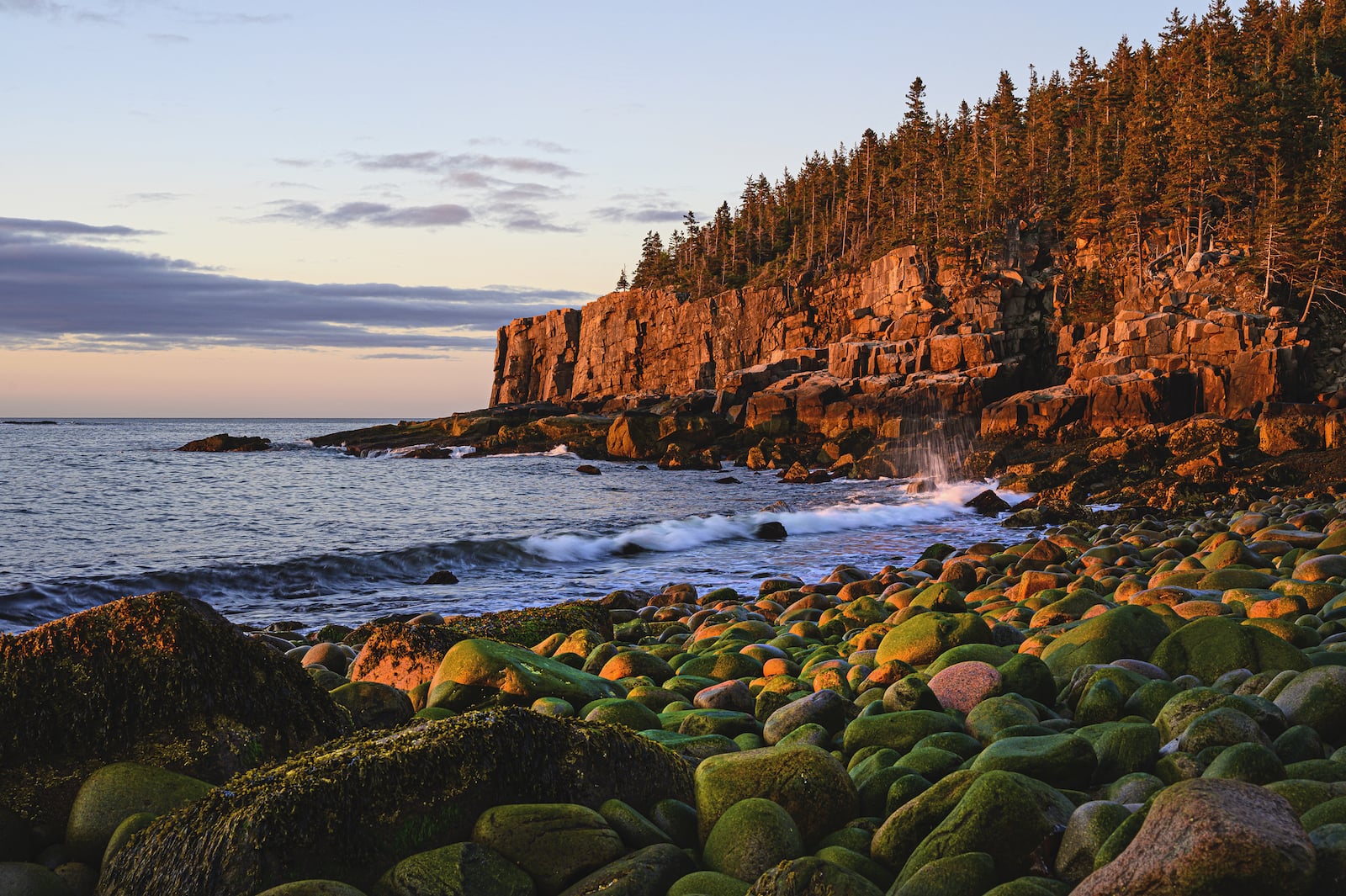 Acadia National Park. (Photo by Dermot Conlan/Getty Images)
All Acadia National Park visitors centers, visitors services, campgrounds, carriage roads, restrooms and major roads (the Park Loop Road and Ocean Drive) were closed on March 25. Island Explorer service for the park was postponed indefinitely on May 4. Unless you're a Maine resident, a trip to Acadia this summer may be simply out of the question. Governor Janet Mills just extended through the summer an executive order requiring all out-of-state visitors to self-quarantine for 14 days. If you're found in violation of the order, you'll be faced with an up to $1,000 fine, or six months in jail, according to the Bangor Daily News.
Yosemite National Park
California's Yosemite National Park remains closed, though a tentative plan revealed this week suggests the park could open on a limited basis in June.
Capacity could be cut in half, according to SFGate, and visitors only visiting for the day would be required to apply for a day-access permit. Some trails would only permit one-way traffic, and cables on Half Dome could be ready by June 5.
Joshua Tree National Park
Joshua Tree National Park, also in California, has just reopened. Visitors can access trails, roads and parking lots, as well as individual campsites and most bathroom facilities.
Glacier National Park
Montana's Glacier National Park has been closed since March 27. We just learned that the park will begin to reopen in early June though most of the facilities will still be closed according to Montana Public Radio. That includes campgrounds and visitor centers. The popular and famous Glacier shuttles will also not be running.
Grand Canyon National Park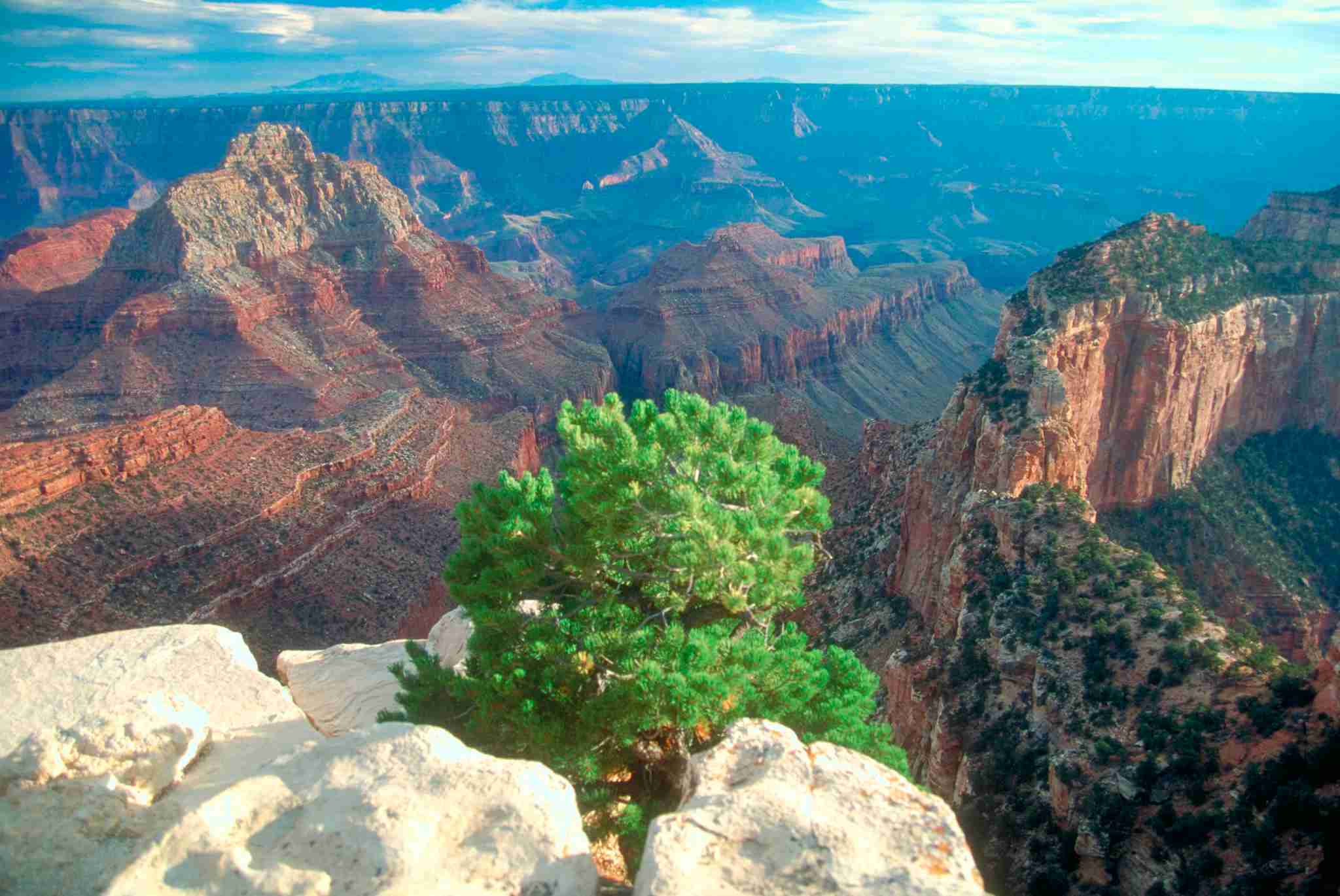 View from Pipe Creek Vista on the South Rim. (Photo by MyLoupe/Universal Images Group /Getty Images)
Grand Canyon National Park, and all trails, visitor facilities and roads, including Highway 64 — closed to the public indefinitely on April 1. On Wednesday, May 13, the park announced it would allow limited access to the South Rim from May 15.
"This initial reopening phase will increase access to our public lands in a responsible way by offering the main feature of the park for the public, the view of the canyon while reducing the potential exposure …." said Ed Keable, the Grand Canyon National Park superintendent.
The park closed again on Thursday, May 21 to prepare for Memorial Day weekend. Access to the South Rim will reopen on Friday, May 22 to Monday, May 25 with limited hours and services. Day hiking on inner canyon trails will be available, and limited concessions will also be accessible. On scenic Desert View Drive, 22 miles will be open to visitors, and a portion of the Rim Trail and Greenway Trail systems are also expected to reopen for the holiday weekend.
Featured photo of Yellowstone National Park by Ed Freeman/Getty Images.

Get Xamped our free monthly newsletter devoted to Living Life LIVE!